Give him a mask, and he will tell you the truth. Oscar Wilde
I read this quote and I thought, for one day only, I would say what I thought without restriction to everyone I met.
I would be completely myself,without a mask.
I stayed in the house the first day and didn't see anybody.
I decided to run the experiment for a second day.
It was an unusual Tuesday as I had things to do.
I normally fill my diary with no things as I like to stick to what I know best.
Peeper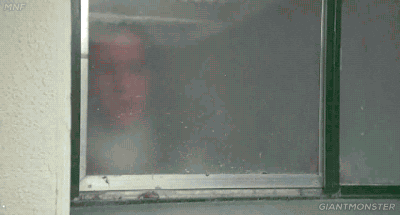 As I leave the house I normally have a peep.
If the neighbours aren't there – I am free to leave without risk of conversation.
They're not bad people – I am the bad one. I'm a peeper.
Today was the second day of the experiment so I had to make sure I met people.
I had a quick peep and I could see one of the very same – a person -who also seemed to be an exact copy of my neighbour- inflating his car tyres.
No Mask.
hey Chris – you're getting fat. I looked at you from upstairs yesterday – looks like you're getting bald – How's your wife doing after she ran off with that police officer?
The truth hurts
It's strange, I thought as I lay on the floor while he continued to hit me. I can't remember ever inflating my car tires. Perhaps it's something I should be doing regularly.